Fathom Analytics Review (Better Than Analytics?)
When I acquired Bitbo.io in August 2022, the owners were using Fathom Analytics.
I had always used Google Analytics on my sites, but since all of the historical data was in Fathom I decided to stick with Fathom rather than switch to Google Analytics.
I wanted to share my experience with Fathom since I think it's a really good solution for site owners.
Get $10 off Fathom Analytics by using this link.
Main Benefits
So far, here are the main things I like in terms of using Fathom over Google Analytics:
Accurate Reporting - Fathom lets you move the Javascript tracking file to your own server. This means less ad blockers block your tracking, giving you more accurate data. I am noticing around 5% more traffic being reported on Fathom vs Google Analytics. Not a huge amount, but it's nice to know the numbers are closer to reality when using Fathom.

Simple Dashboard - Google Analytics is great but it is very complicated. Fathom is simple and gives me the main info I need. I probably would not use Fathom for a store, but for what I'm using it for it is more than enough.

No Cookie Banners Required - Fathom is GDPR compliant, and you also don't need to use any cookie banners since Fathom is so light-weight.
The main thing missing is an acquisition report. In GA, I really like the acquisition report and the ability to see the source of all traffic. Fathom has one, but it does not include direct traffic for some reason.
Dashboard
The Fathom Dashboard has a quick view at the top that shows you live visitors, visitors, page views, time on site and bounce rate for the selected time frame.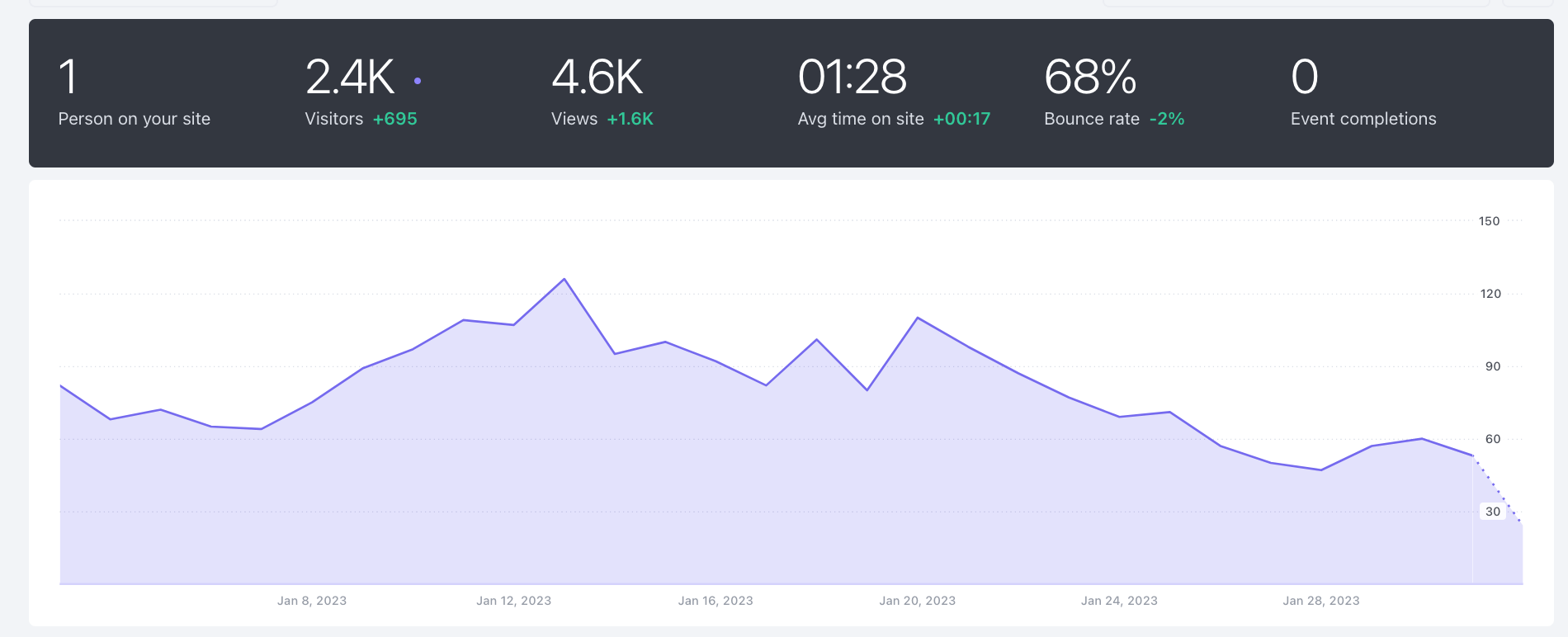 Below the data, it shows you the top URLs on your site by page views: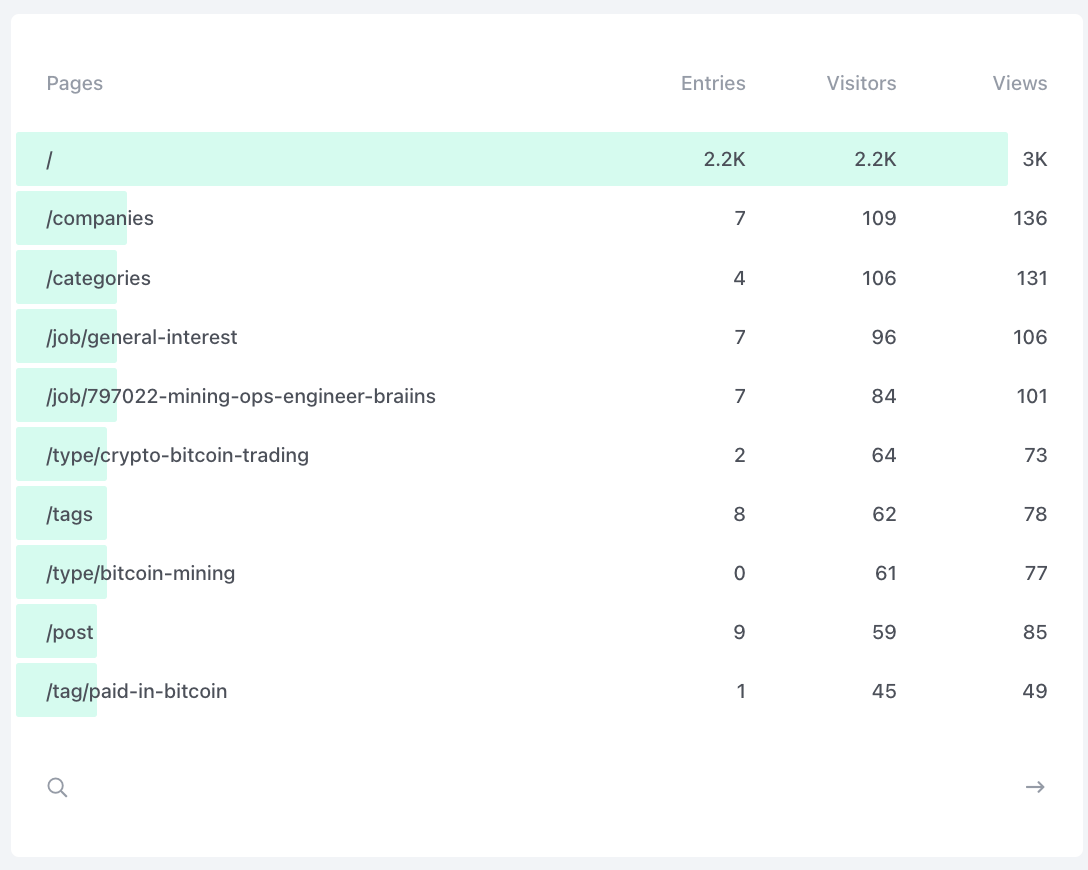 Pricing
Fathom has a very simple pricing structure, pictured below: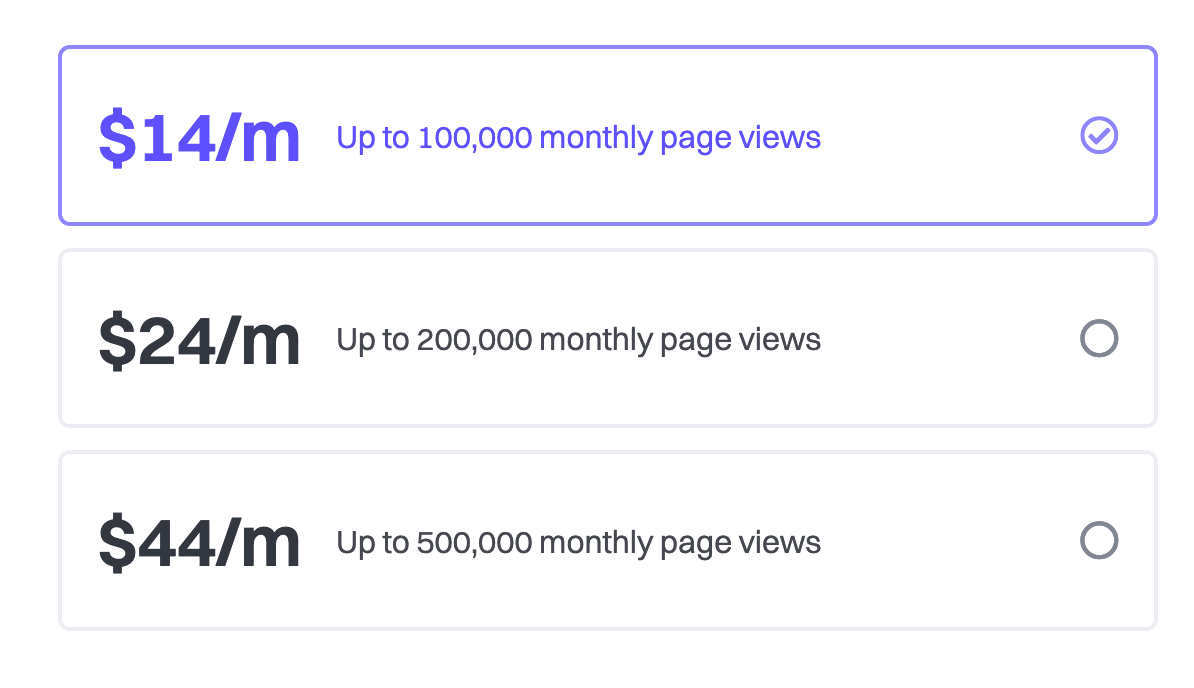 Up to 100,000 monthly page views will cost $14 per month. Up to 200,000 monthly page views will be $24 a month, and up to 500,000 will be $44 per month. They have larger plans too, but these plans will fit most sites.
Customer Support
Fathom has REALLY good customer support.
For example, I was trying to figure out how to view the data of a domain and all its subdomains in one view.
This is the response I got from support:

Try finding that with Google Analytics!
Fathom vs Plausible
I've never used Plausible so I can't comment on much here. Fathom does seem to be slightly cheaper.
Get $10 off Fathom Analytics by using this link.
Written on February 1, 2023